It is with regret, that we must announce that due to increasing costs in the supply chain – particularly the cost of air freight – we are having to increase the price of both our antigen and antibody tests.The cost of Antigen PCR testing will increase to £250 + VAT and the Antibody point-of-care test will increase to £25 + VAT.
We are committed to maintaining the current level of donations to the 20/20 fund and will honour all pre-orders at the previous cost.
Thanks
Recovery4life
Testing kits comparison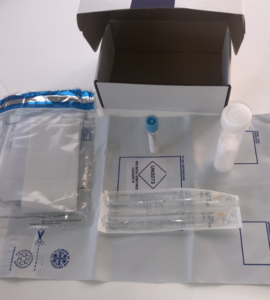 Covid19 Full Diagnostic Kit
This test is used to provide you with a diagnosis of Covid19.
The test must be returned to the Lab for analysis before you receive any results. This is a simple oral and nasal swab test that comes with easy to follow instructions.
– This test will provide you with a diagnosis of Covid 19
– Upon receipt from the lab test results will take 3 – 5 working days to be
confirmed.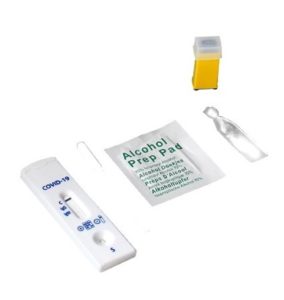 Covid19 Point of Care Blood Spot Test
This is a simple blood test, that can be self-administered.
This test does not provide you with a diagnosis, but an indication of whether you have been in contact with the virus or not.
– Gives you results in 15 minutes
– Tests for 2 antibodies IgG and IgM
– The test will just identify Covid19 antibodies