The long-term economic impact of the pandemic is unknown. By taking a risk-based approach to the crisis, businesses are better able to continue delivering essential services, and prepare for return to full operation post lock down.  It also enables businesses to prepare for future disruption in the coming 18 months and beyond.
Our risk management system allows businesses to assess, monitor and take a risk-managed approach to the current pandemic which is likely to directly impact on business over the next 18 months.
Recovery4life have developed a risk management system. This system includes two types of testing for Coronavirus. The objective is to support business continuity, particularly key staff, either keeping them in work or helping them to get back to work asap, in line with Government guidance.
The risk management system works by ruling out Covid-19, getting people back to work with as little disruption as possible. The testing is applied as part of a wider assessment of 'people risk' which means that you will be able to create baselines against which you can identify and measure trends, addressing risks to your operations as they emerge.
The system involves a 4-stage process:
Individual assessment of symptoms (risk to the business)
Individual assessment of underlying health conditions and medications (risk to the individual)
Other factors (social and family risks such as having a partner in a high-risk role/carer or child-care responsibilities)
Job role (to assess alternate roles, key functions and potential single points of failure)
Every business has different needs and unique baselines which will be impacted by issues. These issues may include key roles as well as demographic issues, including the age of workforce. Testing is used to both identify these pressure points and to monitor trends as they emerge.
By collaborating with you. we will support and advise your teams at all stages. We will audit how the system is being used and provide feedback and additional training where appropriate.
There are 3 service packages available
Option 1 – Testing provision
This package comes with a fully supported process for notification of test results, advice, and guidance. This is suitable for companies who already know how to use Covid-19 testing and already have a framework for managing health and people related risks in place.
Cost:  Included in the cost of tests. See below for details of current tests available.
Option 2 – Testing and consultancy
This package comes with the features of option 1 but has additional consultancy support included. The consultancy is designed to help you develop a comprehensive targeted testing programme with an analysis of in-house 'people risk systems'. This is suitable for two types of companies:
Smaller companies with clearly defined needs.
Larger companies with fully developed risk management frameworks, who need external review and support for further development.
Cost: Consultancy services charged at £500 + VAT per half-day consultancy (depending on need) plus cost of tests.
 Option 3 – Full functionality
This full package will provide you with a fully developed risk management system with on-going assessment audit and training provision.
You will be supported with:
training in how to use the full system,
a full and targeted testing programme,
an on-line portal with bespoke management information,
independent review and auditing functions,
and 24/7 telephone support.
This is suitable for businesses from all sectors delivering 'essential' services.  either to introduce or integrate with existing business continuity/disaster recovery plans.
These are the options and their costs:
Cost: Initial programme design and set up £2,000, plus £2,000 per month – minimum of 3-month contract + cost of tests
Cost: 12-month subscription £1,800 per month + cost of tests, payable in advance to cover all set-up and on – going maintenance and developments.
Testing kits comparison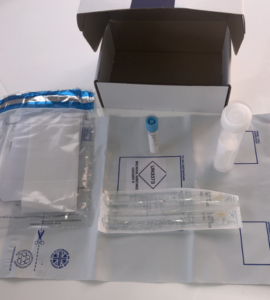 Covid19 Full Diagnostic Kit
This test is used to provide you with a diagnosis of Covid19.
The test must be returned to the Lab for analysis before you receive any results. This is a simple oral and nasal swab test that comes with easy to follow instructions.
This test will provide you with a diagnosis of Covid 19
Upon receipt from the lab test results will take 3 – 5 working days to be
confirmed.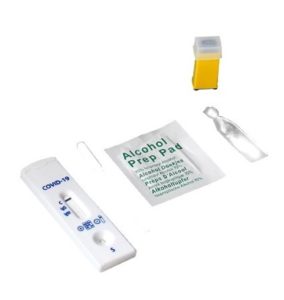 Covid19 Point of Care Blood Spot Test
This is a simple finger-prick blood test.
This test does not provide you with a diagnosis, but an indication of whether you have been in contact with the virus or not.
Gives you results in 15 minutes
Tests for 2 antibodies IgG and IgM
The test will just identify Covid19 antibodies
Notes on testing
We take a continuous improvement approach and use current best practice to monitor, amend and assess new testing technologies as they emerge.