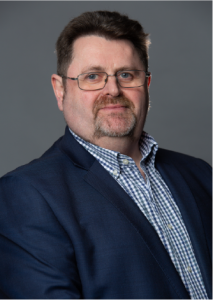 ---
John Devitt
Chief Executive Officer
---
An experienced leader, John has had a varied and successful career and has experience in working in a range of sectors and environments including, International Development (The British Council), Enterprise (PNE Group) and Substance Misuse and Primary Care (Counted4). Most recently he has been supporting businesses with Covid-19 testing with profits from tests going into the 20/20 fund to support essential community services working with vulnerable people.
He is passionate about making a positive impact on people's lives and the wider community and strongly believes in the importance of personal enterprise.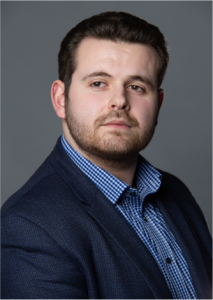 ---
Alex Devitt
Chief Operating Officer
---
With a background in direct sales, consultancy and business development Alexander is a dynamic and experienced director. As a student at the age of 18 Alexander sat on the board of Newcastle College Group prior to attending Durham University a few years later as a mature student. Alexander has held various positions in high performance sales environments, and in 2015 established an independent consultancy offering white label sales provision to businesses. In 2016 Alexander co – founded Recovery4Life, overseeing the commercial development of the organisation.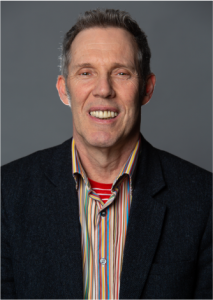 ---
Tony Pendlebury
Clinical Director
---
Our Clinical Director, Tony Pendlebury, has worked within the paradigms of substance misuse and mental health for in excess of twenty years. He has worked extensively within the NHS in London, Kent and the North East of England, occupying a diverse array of roles ranging from specialist substance misuse, through to public health commissioning. He has worked with Dr Martin Weatherhead our Medical Director since 2004, when they created the Washington Integrated Treatment Project.
He is a qualified psychotherapist, having studied with the London Gestalt Centre, the University of Greenwich and the London Centre for Personal and Professional Development. In a number of roles he has acted as clinical lead for patients with dual diagnosis and is passionate about the development of parallel processes with respect to treatment options for such patients.
Tony has also chaired the Children's Safeguarding Board in Darlington, been highly involved in County Durham and Darlington's CDLIN which was set up to further safeguard patients in the wake of the Shipman Enquiry. He was also the chair of the substance misuse planning group in Darlington from 2008 – 2016.
Throughout his career he has consistently demonstrated an unerring commitment to advocating on behalf of patients and their carers and has been instrumental in the creation and development of several initiatives in support of this.

---
Dr. Martin Weatherhead
Medical Director
---
Martin is RTTS's Medical Director and one of its founding partners. He graduated as a doctor in 1988 (Newcastle University) and completed his training as a General Practitioner in 1995. Martin has eighteen years' experience as a GP partner in an inner city practice in Sunderland, with high levels of deprivation and higher than national average prevalence of chronic diseases. Prior to taking over his practice (which was previously recognized as a poorly performing practice) Martin also worked in outback Australia where he provided medical cover 24/7 for the local hospital, including it's a+E department. Martin also worked as a ship's doctor for eighteen months where he provided all necessary medical care for the passengers and crew.
In addition Martin has twenty years' experience of working with drug and alcohol clients and has worked as a Primary Care Substance Misuse Specialist for many years. Martin is accredited as a "GP in Special Interest in Substance Misuse". RTTS's forerunner Counted4 Community Interest Company provided clinical services in Sunderland until recently and ran a specialist drug and alcohol APMS General Practice in Stockton which also covers the Stockton Violent Patient Scheme. He also previously provided medical cover for an inpatient detox unit in London for many years
Martin was previously Named Doctor for Children's Safeguarding for the former Sunderland Teaching Primary Care Trust. The role was to provide leadership across the Primary Care Trust to ensure that the safeguarding responsibilities of medical staff were understood and delivered, and to ensure that appropriate training was in place, and advised commissioning teams and other bodies such as the London Drugs Forum and Royal College of General Practitioners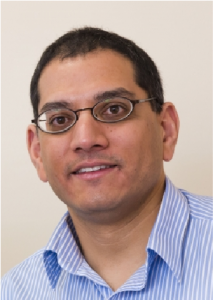 ---
Dr. Nikhil Premchand
Infectious Disease Specialist
---
Nikhil is a consultant physician specialising in acute medicine and infectious diseases.  He qualified in 2000 and has spent most of his working life in the NE of England with brief stints in Liverpool, India and Germany.  He has been involved in postgraduate training for much of the last decade and is currently the training programme director for infectious diseases for Health Education England North East.  Additionally, Nikhil leads on clinical digital developments for Northumbria Healthcare and is one of two joint lead Chief Clinical Information Officers for the trust.  Clinically, Nikhil works for Northumbria Healthcare where his special interests are the application of telemedicine for patients living with HIV and bone and joint infections.  Additionally, he provides consultant leadership for the viral hepatitis service at North Cumbria Integrated Care Foundation Trust.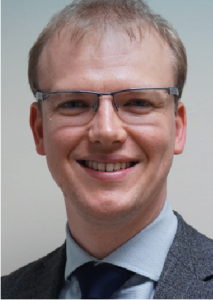 ---
Dr. Rory Mackinnon
Primary Care Lead
---
Rory is a Sunderland based full-time GP Partner & Trainer.  His medical career began in Sheffield before he moved to the North East for his GP training.  He is passionate about the delivery of high-quality patient centred care and medical education; believing that time invested in the latter leads to the former.  He has held a number of leadership roles since qualifying as a GP, including at CCG, Federation, HENE, and RCGP levels (often at the same time!) and so has broad experience.  These have always been in addition to his full-time clinical role.  He hopes to bring his clinical and leadership experience to the team.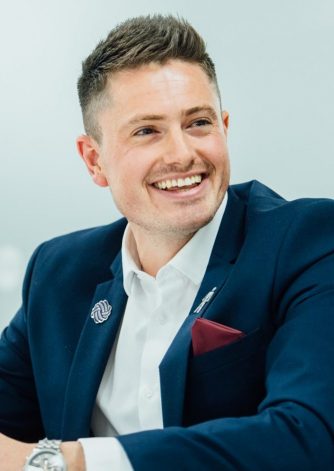 ---
Martin Potts
Specialist Advisor – HR (Health & Wellbeing)
---
Martin is a passionate HR professional with a natural and human approach to people management with over 12 years' HR experience working for a variety of private and public-sector organisations.
In addition to his full time HR role; Martin runs his own HR consultancy supporting businesses with their HR requirements, often which are linked to mental health and employee wellbeing.
Following the completion of his studies from the University of Sunderland including a Degree and Masters in Human Resource Management, Martin has worked in various HR roles across the north east. Martin's work within HR puts him in a great position to advise on the importance of employer responsibilities when it comes to workplace mental health.
Martin is a mental health advocate and qualified MHFA, his experience includes working with companies to create and implement mental health actions plans to ensure mental health is embedded throughout each organisation, raising the awareness of MH and ridding the stigma which is still often attached to mental health.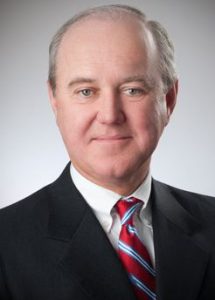 ---
Charles Kelly
Recovery4Life – USA
---
Charles Kelly is heading up the establishment and ongoing development of Recovery4Life in the USA.
Charles Kelly is a highly regarded litigator with extensive experience handling healthcare, media and complex commercial litigation. He regularly litigates cases in federal, state and bankruptcy courts. Charlie's clients range from Fortune 100 to small start-up companies that he represents for complex litigation issues, including breach of contract, tort, quasi- contract, fraud, negligent misrepresentation, copyright, trademark, trade name, libel, shareholder disputes, labor advice (including discrimination, constructive discharge, sexual harassment and disability matters) and non-compete and trade regulation/antitrust claims.
His clients operate in numerous industries, including healthcare, food and pharmaceutical distribution, media, specialty scrap, automotive and energy, among others.
Charlie's experience, particularly in the healthcare insurance sector, has allowed him to generate no less than $200 million in judgments, settlements, enhanced rates from publicly funded reimbursement programs and renegotiated contracts with healthcare insurers to the financial benefit of his clients around Pennsylvania.  Charlie advises and litigates for clients in the hospital and ambulance industries on a wide variety of healthcare matters
HONORS
Named to the Pennsylvania Super Lawyers List for Business Litigation, 2011 to present
Named to The Best Lawyers in America list, Intellectual Property Litigation, 2013 to present